Back to News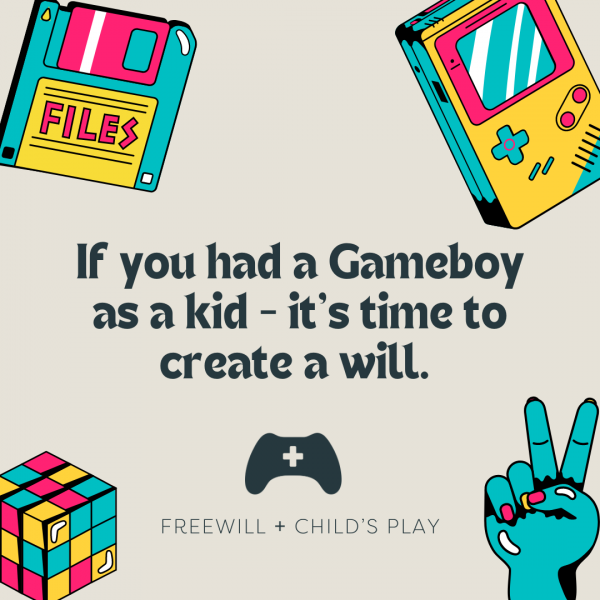 As we level up for PAX West, Child's Play is hard at work so that pediatric patients can play, heal, and unlock achievements in their own health journeys. Our resilient patients face many stressful situations, and thanks to you, we're unlocking the power of play to promote healthy development!

In the spirit of accessibility and building a secure future, Child's Play is sharing that August is National Make-A-Will Month! Where there's a will, there's a way to protect the people and causes we love. Creating your will helps you:

● Control important decision-making about your future
● Find peace of mind, knowing your loved ones and assets are secure
● Create a lasting, generational impact on the lives of hospitalized children!
Our partner, FreeWill, offers a free and easy-to-use estate planning tool. It only takes about 20 minutes to use, and can even be paired with an attorney for more complex needs.

By planning an optional legacy gift to Child's Play, you can be a hero who paves the way to innovative therapeutic gaming and technology integration in the pediatric patient experience. It costs nothing today, and no matter the size of your contribution, we'll be forever grateful for the impact you have on children's health and well-being.

This Make-A-Will Month, you can make a will and a way to secure the future for the people and causes you love.
Ready to press 'Start'?