Meet our Gaming and Technology Specialist in Kenya
March is Child Life Month and we wanted to start the month off by introducing you to Denis, the Gaming and Technology Specialist Child's Play funded in Kenya.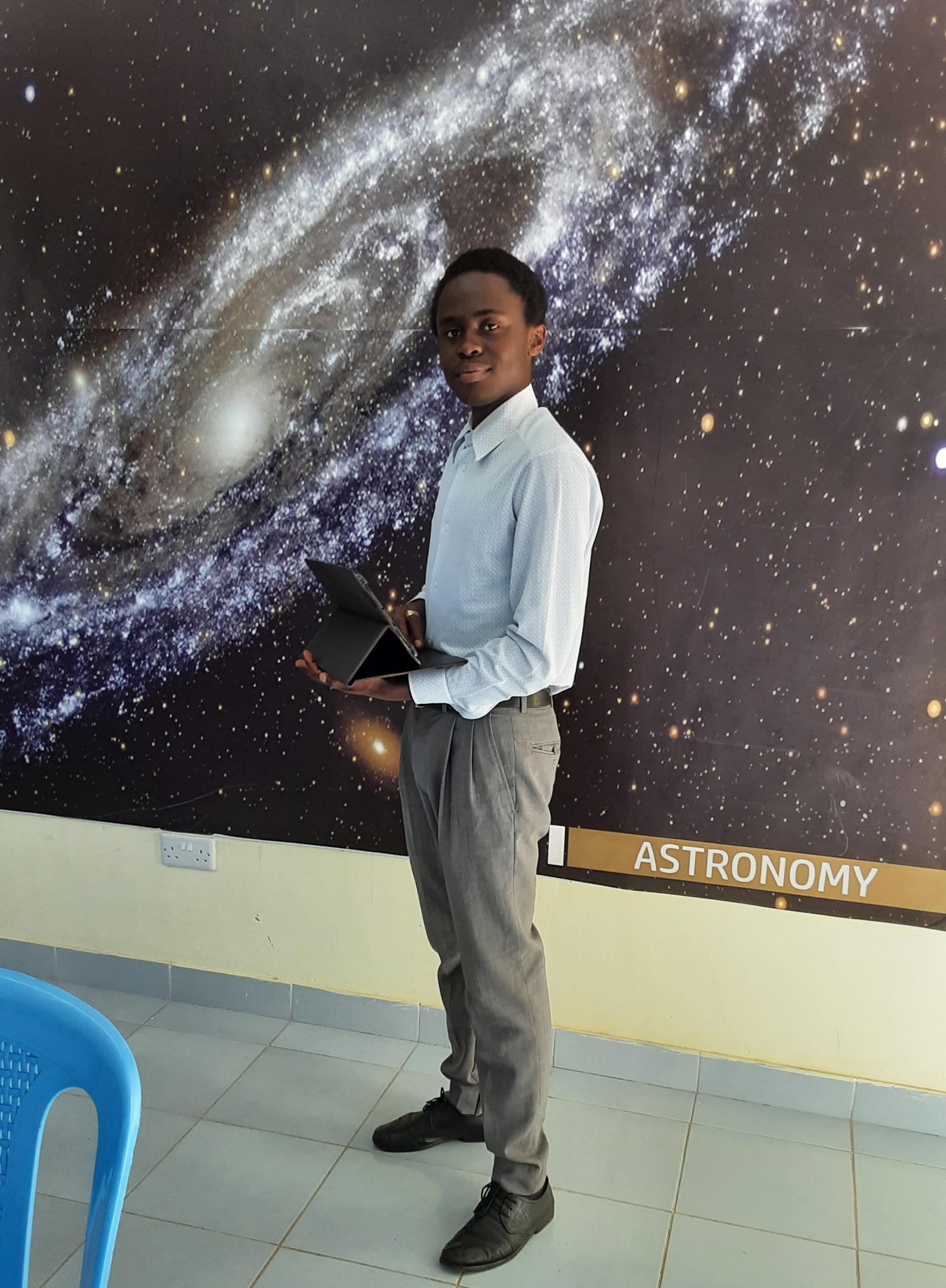 Denis Chagira is the technology specialist at the Sally Test Child Life program in Eldoret, Kenya. This program helps children cope during hospitalization. Before joining the Child life team, Denis volunteered at the local YMCA and pioneered a book club that encouraged young people to read using Kindles. He studied ICT and bookkeeping at the certificate level at the local college.
In 2014 while in high school, Denis was hospitalized for three months and experienced the fears and anxiety that comes with hospitalization. When he was introduced to Child Life he was excited to volunteer and became so passionate about helping children cope better in a situation that he once encountered. As a technology enthusiast, Denis wanted to use his skills in this line of work. Besides being responsible for maintaining all the different devices for patients and the child life team, Denis also manages the charging, monitoring performance, securing storage, installing and updating games and other applications on tablets and game systems.
Since the introduction of tablets as a positive distraction for patients having procedures in October 2020, Denis has uncovered a pool of resources that the team has found engaging and easier to use when diverting children's attention from uncomfortable and painful procedures; he checks that everyone on the team has daily access to the gadgets which contain a variety of programs from just-for-fun games to applications that help children control their breathing while undergoing procedures. He enjoys teaching his colleagues how to use the applications and finding new ones that could be used during the treatment. He also plays chess with teenagers at the hospital and uses the game as a tool to boost creativity and self-awareness among them.
His most valued skills in this new child life role include his creativity and industry. However, he likes to take some days off and hike to avoid being the taxi driver that gets fired for going the extra mile. He looks forward to a time when everyone at the child life team will have access to devices that improve the quality of work and make children's stay at the hospital much more tolerable.
"Years ago when Denis began as a volunteer librarian in the child life program, it was clear how passionate he was about supporting patients of all ages coping during their medical experiences. His devotion to patients was evident in all the extra time he committed to ensuring the last day of chemo celebration provided joy, not only to the child celebrating, but to also inspire and life up the many other children continuing their many months of cancer treatment. Denis showed an early interest in the possibility of us creating this new and unique technology specialist role. I'm so thankful he was patient as we worked to make this happen, during the pandemic! We can't thank Child's Play Charity enough for their ongoing and continued support for building child life in Kenya."
Morgan Livingstone MA CCLS CIMI-2/CIIT
Child Life Clinical Supervisor
Our mission would not be possible without the community's support. If you would like more information on how you can be a gamer who gives back check out our blog post regarding our year-long Gamers Give Back® Tiltify campaign.
Play Games, Feel Better.®