Corporate Sponsor Spotlight: Ubisoft Man Down Charity Event September 5th - 9th 2019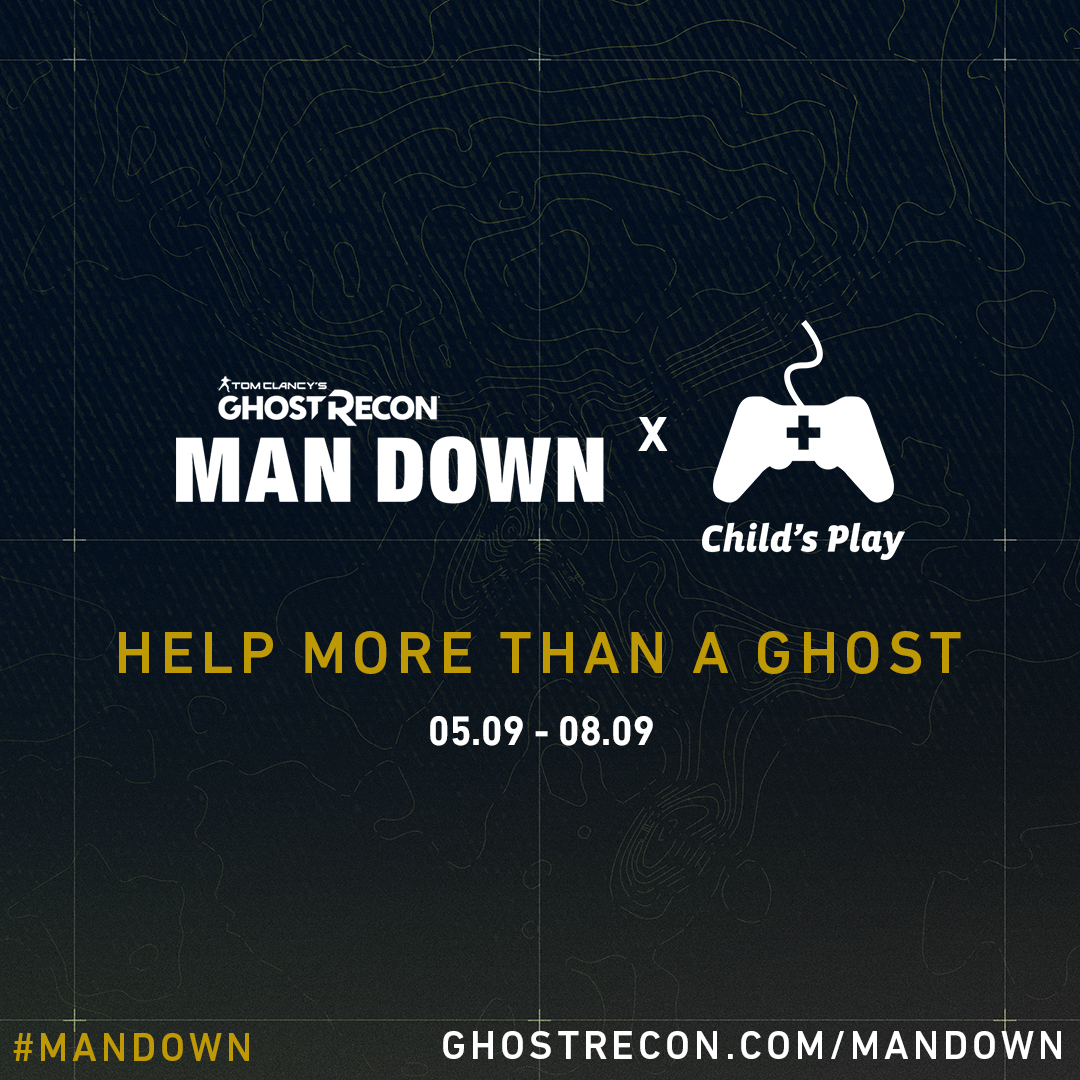 Ubisoft has generously created a donation opportunity in the Closed Beta for Tom Clancy's Ghost Recon Breakpoint to support Child's Play. Access to the Closed Beta is available to players who pre-ordered the game, UPLAY+ subscribers, players who participated in the game's Online Technical Test as well as randomly selected players who registered on the Beta sign-up page, ghostrecon.com/beta. There is still time left if you haven't signed up, follow the link and cross your fingers that you too will be selected.
The mission is simple, revive and heal as many friends as you can in-game. For every Ghost revived, new levels of funding for Child's Play will unlock, increasing the amount Ubisoft is donating. Prepare to deploy Ghosts! Funds raised through this event will continue to support our mission using the power of play to help change the patient experience in our network hospitals.
Play Games, Feel Better.